Kid Kritics Approved
Health is Wealth is a Top Five National Leader in the Natural Frozen Snacks and Appetizer category. Our Natural Chicken, Vegetarian and Vegan Products are found in Natural Supermarkets, Health Food Markets and conventional Supermarkets in the USA and throughout Canada. We are one of the Premier Companies to have produced Natural Products within the Natural Food Products Industry for over 30 years. Many ingredients are certified Organic and Non-GMO Identity Preserved. We seek to purchase all ingredients from with the United States working where possible with local farmers and manufacturers. Health is Wealth is proud to work with Kid Kritics to offer a selection of Healthy Alternative Foods that have been Kid tasted, and Kid Approved.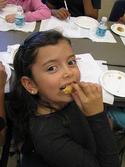 "These are the best chicken nuggets! More, please… can I have lots more?" Even the Chicken-Free Nuggets were a huge hit. Patties, tenders, nuggets – it doesn't matter what shape, the kids loved them all!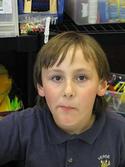 "Pizza Munchies! I love them... They do taste like pizza... No cheese? Are you kidding me? But they taste like regular cheese... 'Crust' is perfect... Melts in my mouth. Hmmm good. May I have more... please?"
We've put together some delicious and healthy recipes combining Kid Kritics Approved products with other wholesome ingredients.